Chicago Conference March 1-4 2017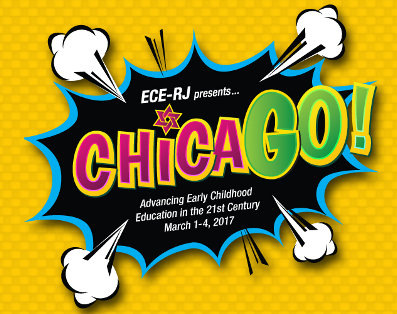 Early Childhood Educators of Reform Judaism (ECE-RJ) hosted their 17th national gathering in Chicago, March 1-4, 2017. Over 250 directors, teachers, and leaders involved in early education and engagement from North America and Israel attended the conference, which focused on the theme, Advancing Early Childhood Education in the 21st Century. 
Understanding national trends and best principles remains a high priority for early childhood professionals as they continue to provide broad offerings within their early education and engagement programs.   Attendees expanded their knowledge and strengthened their commitment to the key principles and the most current theories regarding the education of young children.  The conference setting provided a unique opportunity for a diverse group of Jewish professionals, including educators, specialists, lay leaders, clergy and other stakeholders in early childhood Jewish education to network and collaborate on designing family engagement opportunities that will translate into daily practice.  These professionals represented programs that are part of the Union for Reform Judaism (URJ), JCCA, United Synagogue of Conservative Judaism (USCJ), and Jewish schools without affiliation. 
Rabbi Rick Jacobs, President of the Union for Reform Judaism, spoke to attendees about the priority the Reform Movement places on early engagement, and provoked a ground-swell of inspiration in recognizing early educators as the experts in engaging families with young children. He said, "You are the ones who usher the next generation into our doors. You create the connections, and the future is bright because of your capable hands".  Keynote speaker Diana Mendley Rauner, President of the Ounce of Prevention Fund (a public-private partnership that prepares children for success in school and in life), described the Fund's efforts in early education, working to unlock the power of human potential and to advance program and policy efforts interactively to foster systemic change.  
Workshops for administrators, educators, and engagement professionals provided hands on learning that was both current and varied; speakers shared their expertise on understanding gender identity, incorporating STREAM in early childhood classrooms, using research and best principles to achieve excellence in early education, supporting young children and their families in their spiritual journeys, and engaging families in our early childhood communities.  
ECE-RJ is a professional organization that was founded to represent all who work in the field of early childhood Jewish education.  It serves as a voice for educators, provides synagogue leadership with information on national trends, shares resources for best practices, and offers important platforms for collegial sharing and support.  For more information about ECE-RJ, visit the website at www.ecerj.org 
Chicago Conference Keynote Speaker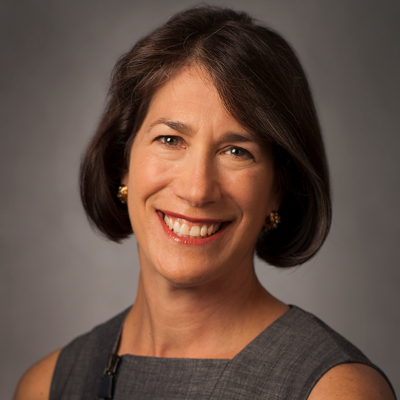 Diana Mendley Rauner is president of the Ounce of Prevention Fund, a public–private partnership serving at-risk children and their families from before birth to age 5. The Ounce advocates for programs and policies that benefit young children and families, provides training to early childhood professionals in Illinois, and engages in rigorous research and evaluation projects that contribute to best practices throughout the early childhood field. Educare, its birth-to-5 school on Chicago's South Side, has become a national model for narrowing the academic achievement gap for low-income children. In the last 15 years, another 21 Educare schools have been established across the country in partnership with the Buffett Early Childhood Fund.
Prior to joining the Ounce of Prevention, Diana was a senior research associate at Chapin Hall Center for Children at the University of Chicago. Diana has a background in investment banking and previously worked for private-equity investment firms in Chicago and San Francisco.
Diana serves on the Board of Directors of Lurie Children's Hospital and as a Life Trustee of both National-Louis University and the Kohl Children's Museum.  In addition, she is a member of the Yale University Council, the Stanford Graduate School of Business Advisory Council and the Commercial Club of Chicago.
Diana holds a PhD in developmental psychology from the University of Chicago, an MBA from Stanford Graduate School of Business and a BA from Yale University.
Find out more about the Ounce of Prevention Fund HERE.
Chicago Conference Follow-Up
Thank you from the organizers
Dear Conference Participants,

Thank you so much for joining us for the 2017 ECE-RJ Conference ChicaGO: Advancing Early Childhood Education in the 21st Century.  Without your participation, the conference would not have been the success that it was. It is our sincerest hope that you found the workshops and presentations informative and inspirational.  We hope that you learned something new, talked and walked with someone new, thought of an idea that is new, and discovered something new about yourself. Together, our community of professionals will forge ahead discovering and creating new ways to advance early childhood education in the best interest of young children and their families.
Fern Katz, Vice President of Conferences and Biennials
---
Post-Conference Press Release
Early Childhood Educators of Reform Judaism (ECE-RJ) hosted their 17th national gathering in Chicago, March 1-4, 2017. Over 250 directors, teachers, and leaders involved in early education and engagement from North America and Israel attended the conference, which focused on the theme, Advancing Early Childhood Education in the 21st Century. Read more...
---

Diana Mendley Rauner's Keynote Address Slideshow Available
The slideshow that accompanied Diana Mendley Rauner's conference Keynote Address about "Organizational Conditions for Excellence" is available HERE. 
---

Make the next conference even better...submit your Conference Evaluation
Guidebook features including workshop materials, an attendee email list, workshop and full-conference evaluations are available until October 2017. However, we would appreciate your Conference Evaluation responses by March 24, 2017 so we can include your input in our post-conference assessment. The conference organizers look forward to hearing from you. 
---
Post-Conference Hangouts
It's hard to believe our time together in Chicago was more than 2 weeks ago… it simultaneously feels like just yesterday and already months away – do you know what I mean? I often feel disappointed by the fact that as I get back to my office after a conference; and back to the "daily grind"  I lose that sense of community, sense of inspiration, sense of joy that I get when we're all together.  The day to day "stuff" gets in the way and I want to reengage with the ideas and the passion that we all felt together.  I imagine many of you feel the same….SO… I invite you to join me for a ZOOM call where we can come together to share what we learned and maybe help each other to take steps towards enacting those ideas/goals in our own schools.  I can't wait to hear from you what your big takeaways were from the workshops you attended and I'm looking forward to sharing some things that are coming up in the organization.

I hope you'll join me!!!  I've set up three times so that hopefully one will work for you.  Please reply to me to RSVP for the call you'd like to be on and I will write back with the link.  We are keeping space limited on each call so we can really talk, so let me know!!!

Thursday, March 23rd  @ 4pm  (EST)

Tuesday, March 28th @ 10am (EST)

Thursday, March 30th @ 2pm (EST)

Look forward to seeing you soon!!
---
Check out the Virtual Ad Journal

CLICK HERE to view the Virtual Ad Journal celebrating conference participants, organizers, ECE educators, directors and administrators.
---

Share your conference photos and memories on social media
Click HERE to link to the ECE-RJ Facebook page
Click HERE to link to the ECE-RJ Twitter page
Click HERE to link to the ECE-RJ Instagram page
---
Congratulations to the Conference Raffle Winner
Shelly Sender won $500 towards the 2018 Israel Trip fees (cannot be used for the non-refundable deposit) or $500 toward the 2019 ECE-RJ Conference Registration Fees (location TBD)
---
Conference Tzedakah Follow-Up
2017 ChicaGO! Conference Tzedakah Opportunities
"It's In Our Hands"
As Jews we are commanded to engage in Tikkun Olam, Repair of the World. In order to fulfill this mitzvah, it is suggested that each conference participant make a contribution to our Conference ECE-RJ Tzedakah Fund. All monies collected will be equally dispersed to the organizations listed below. We encourage you to include your ECE families in this mitzvah and have provided a space on the registration form for your contribution.
$125 Donation made to: LOCAL CHICAGO AREA: Ounce of Prevention Fund – http://www.theounce.org
Since 1982, the Ounce of Prevention Fund has persistently pursued a single goal: that all American children—particularly those born into poverty—have quality early childhood experiences in the crucial first five years of life. Last year, more than 4,000 children and families are directly serviced through birth-to-five programs and almost 3,000 early childhood professionals received training. In addition, The Ounce advocates for state and federal funding for early childhood services that reach hundreds of thousands of children across the country.
$125 Donation made to: ISRAEL: JNF Special In Uniform - http://special.org.il/en/special-in-uniform/about/
Special in Uniform is an innovative program that integrates youth with disabilities into the Israel Defense Forces (IDF) and assists in preparing them for careers following army service. Participants are accepted by the IDF to serve as fully fledged soldiers in a unique, specially designed, protective and helpful framework